Studio Sales
The Clay Arts Guild provides opportunities for student artists to sell their work to the public. It is a fantastic opportunity to find handcrafted pottery and ceramics from local artists.
The Spring Sale for 2019 will be held on May 3, 4 and 5.
Friday 5-9pm 
Saturday 10am-6pm
Sunday 10am-4pm
Link to SignUp Genius where you can register for the sale and volunteer spots and view your choices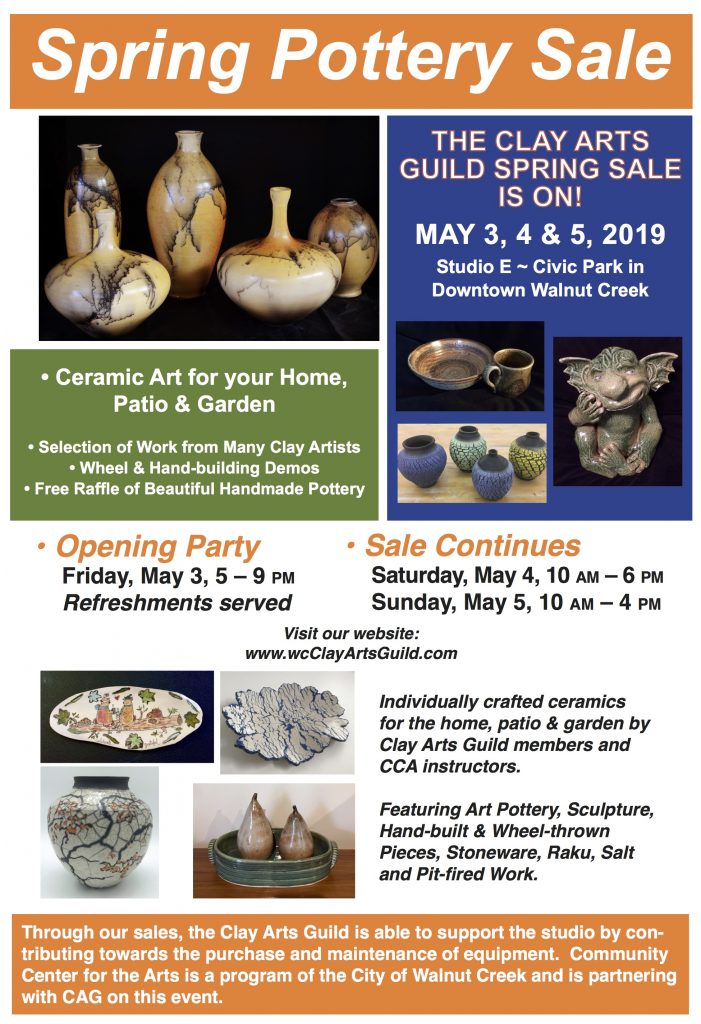 *Please feel free to share this image on social media. Postcards will be available to take and share with friends on March 16th.  
Links to Sales Information